Survey Finds Close to 80% of Homeowners Overlook Costly Water Leak Exposure When Heading Out on Vacation
10/25/2017 (Permalink)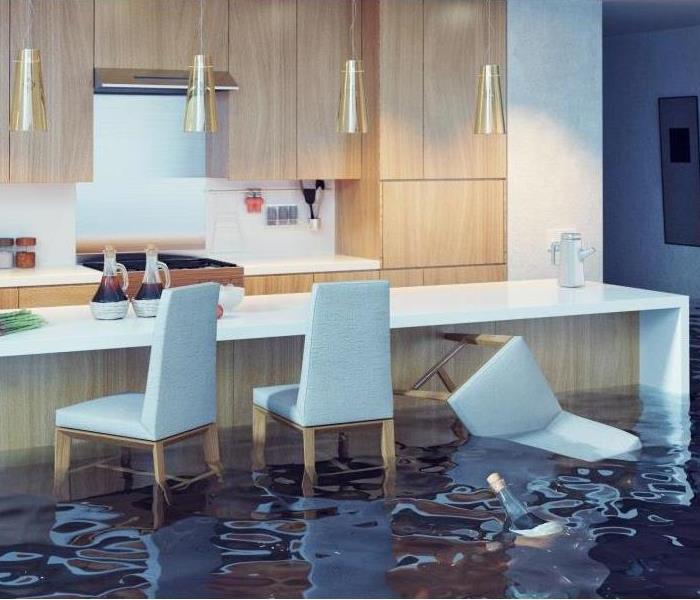 "WHITEHOUSE STATION, N.J.– August 21, 2017 – A new survey from Chubb finds that while on vacation, just 19% of homeowners view internal water leak damage as the most concerning home threat, despite the fact that water leaks are a more frequent risk than fire and theft.
"The time between when a leak occurs and when it is discovered is the single greatest factor in determining the amount of damage," said Fran O'Brien, Division President of Chubb North America Personal Risk Services. "As a result, leaks that occur while you're away result in greater amounts of damage, in terms of both cost and severity."
Instances of water damage have been rising dramatically. In the past 10 years, the frequency of sudden pipe bursts has nearly doubled. In 2015, water damage accounted for nearly half of all property damage, according to the Insurance Information Institute. Chubb's new Homeowners' Water Risk Survey measures homeowners' attitudes toward home protection, the risks they're most concerned about and what they are overlooking. The online survey of 1,200 homeowners finds that just 8% of homeowners correctly identify August as the month with the most water leak events, and when subsequently heading out on a late-summer vacation, just 22% shut off the water main (despite 88% knowing where it is located within their home)."
Read more at Survey Finds Close to 80% of Homeowners Overlook Costly Water Leak Exposure When Heading Out on Vacation