Some Ways to Avoid Secondary Damages After a Fire in Camarillo
3/10/2019 (Permalink)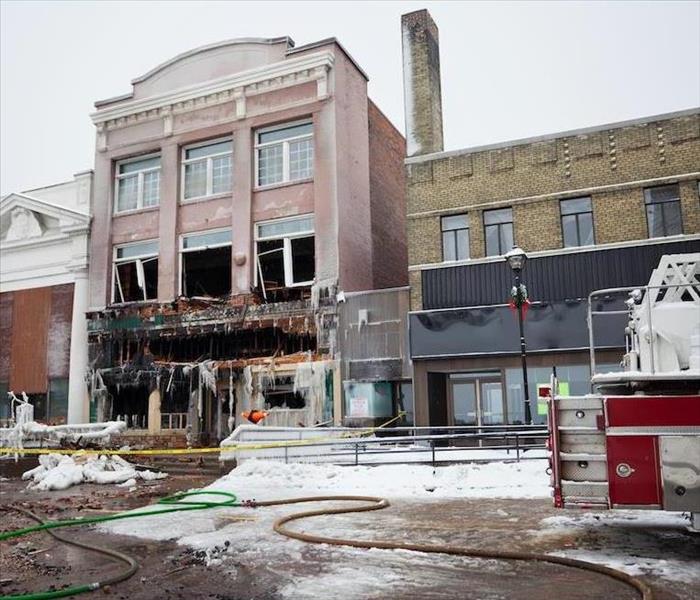 Having a fire at your business location can be overwhelming and stop production. Contact SERVPRO for commercial remediation efforts right away.
Utilizing Our Rapid Response Unit to Help with Camarillo Commercial Fire Damage
A property fire at your place of work can go beyond the remit of your in-house janitor team. Often, employees must be evacuated, and you cannot give the green light for them to return until you are sure the site is free from hazards or structural weakness. Smoke and soot deposits can also leave behind an unpleasant odor which is hard to source and harder to neutralize. In these circumstances, a professional solution is just a phone call away.
Availability is essential in dealing with commercial fire damage in Camarillo. Most business owners rely on a local service because call out times are typically reduced. SERVPRO operates a 24-hour emergency helpline and can arrange for an immediate call out from our rapid response team. Each team has IICRC qualified technicians who are led by an experienced project manager.
Having a direct line of communication between yourself and us can be the key to efficient service. We keep you informed every step of the way and, where necessary, can liaise with third-parties on your behalf to ensure that you only have to deal with one company from start to finish. Our inventories of service, materials and works done can be recorded to make it easier for you when handling your claim.
Our first port of call on any site exposed to fire is to check for immediate safety hazards as well as structural damage. We can perform emergency board ups to maintain the integrity of your property. Other options could be restoring electricity and cordoning off the affected zone to ensure soots, or odors, do not spread to other areas during cleaning.
SERVPRO has access to national scale resources which is why we are capable of completing any size commercial property restoration. It also allows us to deploy advanced equipment like soda blasting, sandblasting and industrial grade odor neutralizers. For retail properties, we can even use water-based solvents and chemicals to ensure your space remains clean and safe for your customers.
When you need emergency restoration, contact SERVPRO of Camarillo at (805) 484-5009.
Click here for more about Camarillo.