We Can Restore And Cleanup Your Camarillo Business After A Fire
5/14/2019 (Permalink)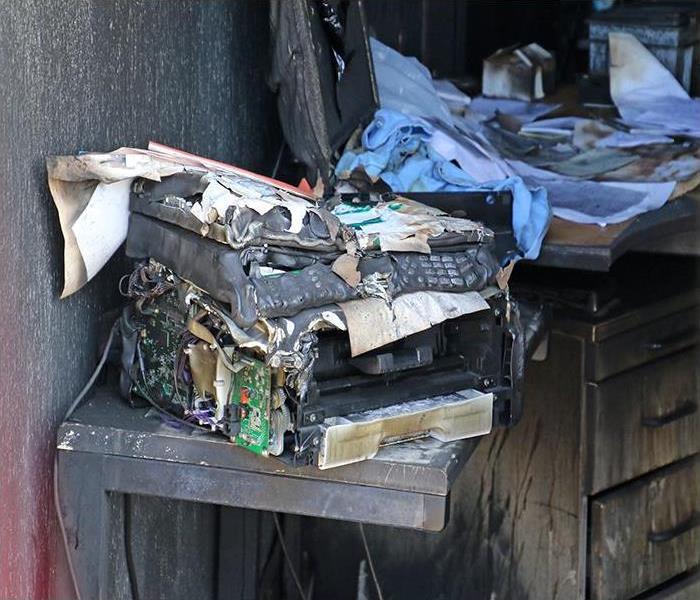 Once the flames are extinguished, give us a call at (805) 484-5009 so we can help get your business running again.
Commercial Fire Damage Cleanup For Your Camarillo Business
The best way to protect your Camarillo deli from a potential fire is to make sure you know of any potential fire hazards and take the needed precautions to ensure a preventable fire doesn't destroy your property. Local authorities on fire safety can give you recommendations which are specific to your company. You should also know whom to call for help restoring your building should a fire occur.

If you've already experienced a fire and fire damage in your Camarillo business, you want to handle the cleanup and damage as soon as possible. Hiring a professional company to help is essential to get the job done in a timely and efficient manner. SERVPRO understands that when you're running a business, any interruption in your daily operations can be detrimental. We're Faster to Any Size Disaster. Therefore, you can trust that we get the job done for you with your business in mind.

Often underestimated, fires can start small, but they have the potential for growth which is enormous in a short time. Flames from the fire consume all that they touch, but few people think about how much damage that the smoke can cause as well. Smoke goes to cool areas and rises, traveling through plumbing, vents, or any other openings so it can ascend to higher areas and do damage there.

The smoke may also go towards any windows and outside walls, closed closets and drawers, and unheated rooms. As the hot smoke migrates, it deposits residues around the colder surfaces more heavily. If your walls are well insulated, windows give substantial temperature differences, and air currents could concentrate in that area. SERVPRO techs know to look for smoke and soot residues throughout your building and away from where the fire burned so we can ensure that everything left behind from the fire is cleaned.

Therefore, if the fire started back in the kitchen, you could have smoke damage throughout your building, creating the need for shutting your doors temporarily so we can properly clean all the fire, smoke and soot damage.

Since closing your doors even for a short time is not ideal, SERVPRO of Camarillo strives to finish the job promptly after fire damage in your business in Camarillo or the surrounding areas. Once the flames are extinguished, give us a call at (805) 484-5009 so we can help get your business running again.
Click here for more about Camarillo.