We Act Fast To Limit More Damage To Your Camarillo Home
8/28/2019 (Permalink)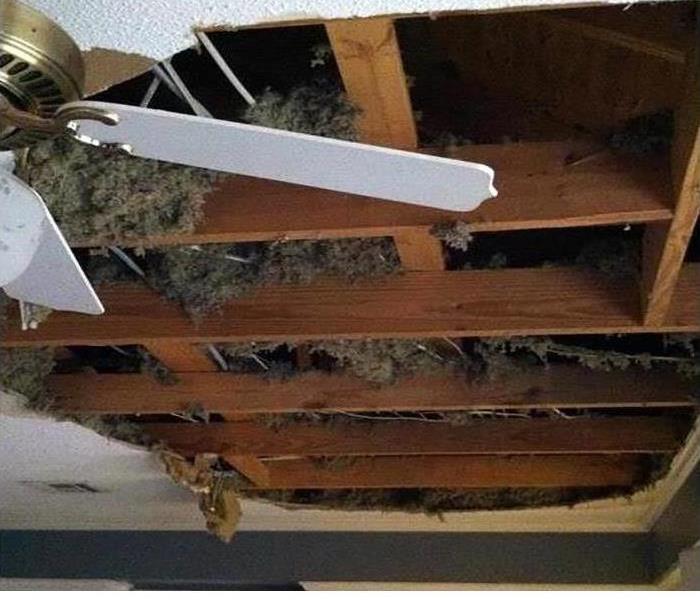 Our state-of-the-art equipment can restore your home to pre-damage condition. SERVPRO of Camarillo will make it "Like it never even happened."
Flooding in Your Camarillo Home can Lead to Problems Throughout Your Property
A significant increase in moisture often happens in a Camarillo residence after an emergency involving the property. Alarmingly higher humidity needs no scientific instrument to tell homeowners what their skin is already telling them about their home.
One type of disaster that can cause this inside a Camarillo house is flooding of any part of the property. As soon as water invades the materials of your home, it also begins to evaporate into the air. Because of already existing air currents inside your home, water vapor migrates into every area of your home as it attempts to reach equilibrium.
As this water vapor condenses on the objects around your home, it can cause problems. Even while we work on mitigating the deluge of microbial matter through the application of disinfectants, clearing out larger pieces of debris, shoveling out mixtures of deposited soils and smaller pieces of debris, and removing damaged parts of your house, evaporation steadily continues to take place. SERVPRO understands how water moves around inside a home and the secondary damage that its presence can bring.
Dampness tends to show up on metal pieces, and the presence of moisture causes corrosion to damage such items quickly. Many of the items making up your house's electrical, HVAC, and telecommunications systems are made out of metal. Rusted parts can cause system malfunctions or even complete failure.
While your telecommunications providers are responsible for the maintenance of their equipment, SERVPRO also has a building services team who can help with the repairs needed for electrical and HVAC systems. Our information regarding that service falls under California State License Board (CSLB) # 892710, and we can also assist with boarding up your property and enclosing it inside a temporary fence.
Because dampened environments can cause electrical shorts so quickly after flood damage, we also arrive with portable power sources so our mitigation crews can set up and run air movers and desiccant machines. Some of our odor control methods do not require any electricity, but we often run at least one hydroxyl generator during the mitigation and restoration stages. Hydroxyl does not kill surface mold, but it can destroy spores floating in the air as it also destroys odors.
Flooding can cause long-term problems with utilities, odors, and microbial infestations. However, SERVPRO of Camarillo has the team players who can make your home "Like it never even happened" fast. We do more than make you house look nice again – we make it safe and functional, too. Call us at (805) 484-5009 to get things started as soon as possible.
See more about Camarillo.