When A Water Damage Disaster Happens In Your Camarillo Home, You Need A Professional Restoration Company!
1/23/2019 (Permalink)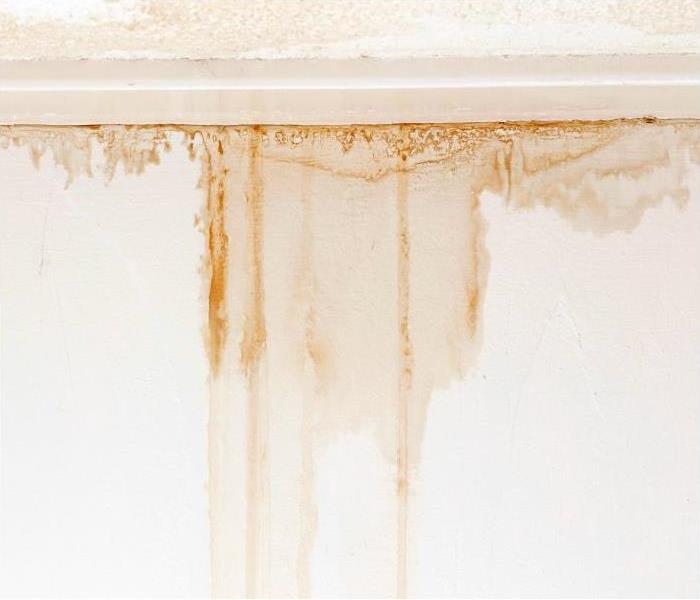 At SERVPRO of Camarillo, we aim to be your best resource whenever you detect water damage to your home.
My Camarillo Home Has Water Damage, Now What?
It's not uncommon to hear of a friend or neighbor who experienced water damage to their home. Aside from the usual culprits such as severe storms and flash flooding, as a homeowner, it is important to consider water damage that may come from within the house. If your home's pipes are old, or if an appliance is malfunctioning, it is very possible that you will have to call for help when any of them break.

If your Camarillo home is experiencing water damage, the team at SERVPRO is ready to lend its knowledge and expertise to resolve your issue and safeguard your home and belongings as much as possible. Water damage does not have to be dramatic to require our assistance; minor indicators can be enough to reach out to us and stop the damage from becoming worse. Some signs that there may be water damage gradually happening to your home may include unexplained stains on the wall or ceiling, uneven flooring, strange smells, and peeling paint. Just being vigilant and preemptive can be the key to avoiding an overwhelming amount of water damage to your home.

Our SERVPRO team is well equipped with suitable technology to ascertain the depth and extent of the damage caused by water to your home. We are available 24/7, so we can rapidly respond when you place a call and promptly stop the water source from wreaking more havoc. Our Green Fleet has at its disposal equipment for all sizes of water damage from pumps to wet-vacs so that the water extraction process is a thorough one. The Green Fleet also carries dehumidifiers and heat fans, among other tools, to make sure your home is dry after the water has been extracted. This comprehensive and timely approach to treating water damage is what allows us to respond effectively to the needs of our clients.

At SERVPRO of Camarillo, we aim to be your best resource whenever you detect water damage to your home. Whether you spot it early on, or if your home is significantly flooded, our team and equipment are able to tackle water damage of any size. Just call us at (805) 484-5009 and allow us to put our team at your disposal, so the water damage in your home is removed quickly and safely.
Click here for more about Camarillo.